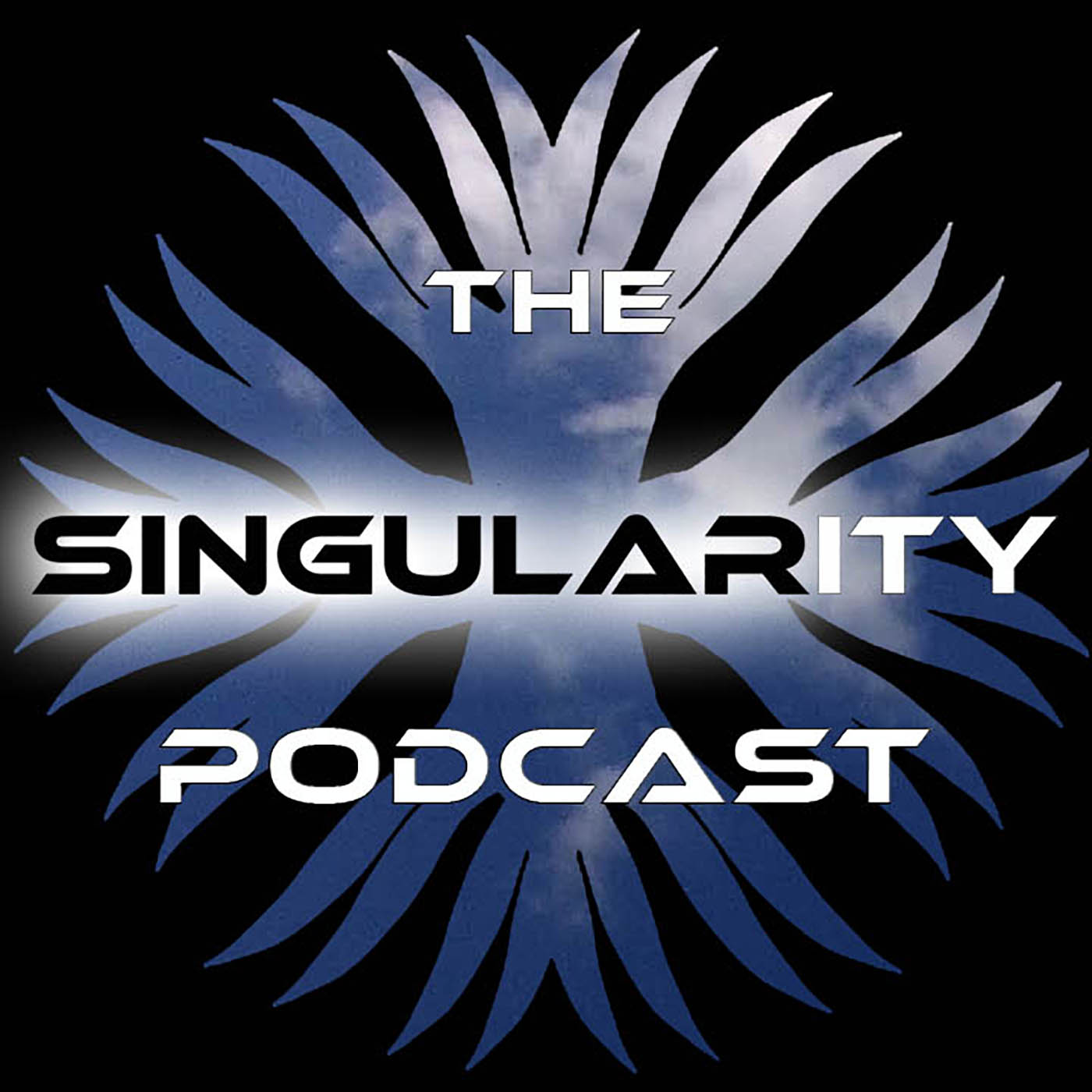 The Singularity Podcast Episode 95: MSB
How ya doin?...are you hanging in there?...rolling with the punches?...excellent!...well then...why don't you grab your coffee and saddle up for the next hour or so...where outsider artist and musician Michael Bostwick sits down for some talk...some music...and maybe another cup of coffee...go ahead...grab your coffee...we will wait right here for you...
The Singularity Podcast For over 30 years, Michael J. Bostwick has been an active outsider artist. Michael J. Bostwick is a musician, recording artist, record label owner, author, music producer, painter, poet and Guinness World Record holder among many other things. The Singularity Podcast is a venue for Mr. Bostwick to share his various responses and several utterances regarding the human condition and the world as he sees it.
Michael Stanley Band videos:
"He Can't Love You" https://youtu.be/HplvE-GXUtw
"My Town" https://youtu.be/eCouhmcWmLk
Appearance on American Bandstand https://youtu.be/ge7ej7NZJM0
"Lover" https://youtu.be/AYHWMLyWoiY
"Falling In Love Again" https://youtu.be/6raRdLfUS28
"Baby If You Want To Dance" Produced by Mutt Lange https://youtu.be/b2NY9Aaylbs
Random Fan Video https://youtu.be/nXokj-3NR3w
Live at The Blossom Music Center https://youtu.be/S13T70bYPe4
Excellent wrap up of Michael Stanley's entire career https://youtu.be/PpR9ScRi0Io
Websites: http://www.pipechoir.com/ http://www.michaeljbostwick.com/ Twitter: https://twitter.com/pipechoir https://twitter.com/earth2earthbook Soundcloud: https://soundcloud.com/pipe-choir-2 https://soundcloud.com/pipe-choir https://soundcloud.com/pc-one https://soundcloud.com/pipe-choir-three https://soundcloud.com/the-marian-circle-drum Free Music Archive: https://freemusicarchive.org/music/Pipe_Choir https://freemusicarchive.org/music/P_C_III Youtube Channel: https://www.youtube.com/user/pipechoir Spotify: https://open.spotify.com/artist/2HRfivyqgs3Na0ciAIAbqk?si=VQcJZvw5RUO7y378TGIpRQ https://open.spotify.com/artist/1TkMNnlmVdWmE2DPzKhZmr?si=WfD0NeyPSNKHQZmcurJtMg https://open.spotify.com/artist/2kesYfRK0dsAdQHEuDptwV?si=QJGaeFq_QEWvt_HrHzRBpg https://open.spotify.com/show/0rigwG9mpcqLUQyP0oVU6H?si=iGULZIjgQpq3HI1JyuX67g Apple Music: https://apps.apple.com/us/artist/pipe-choir/id315913547 https://music.apple.com/us/artist/p-c-iii/910736672 https://music.apple.com/us/artist/pc-one/988894883 Amazon: https://www.amazon.com/Pipe-Choir-Remastered/dp/B0855M9RDS/ref=sr_1_1?dchild=1&keywords=Pipe+choir&qid=1593814738&sr=8-1 https://www.amazon.com/Ad-Astra-Vol-2-III/dp/B013D6JCG0/ref=sr_1_1?dchild=1&keywords=P+C+III&qid=1593814969&s=dmusic&sr=1-1 https://www.amazon.com/Love/dp/B085C5GFXC/ref=sr_1_1?dchild=1&keywords=PC-ONE+wilderness&qid=1593815060&s=dmusic&sr=1-1 https://www.amazon.com/earth2earth-I-Michael-Bostwick/dp/1456536559/ref=sr_1_1?dchild=1&keywords=earth2earth+book&qid=1593815103&sr=8-1
PEXELS Footage Putulik Jaaka Matthias Groeneveld Ruvim Mikasankiy Pixabay Cottonbro Invisible Power Kay Graphic Anthony Enfantnocta Damiano Crognali Tima Mirosnhichenko Pavil Danilyuk Mikhail Nilov Grisha Grishkoff Roman Koval